April Special Offer - Extended & Available
Single Motura Motorised Bed and Three Memory Foam Mattress for only €699.
Add some flavour to your bed, Colour is an expression of who we are. Whether its to complete a look you have in mind for your bedroom or a colour that arouses your emotions, choose the style and design you want for only €99.
What's your colour?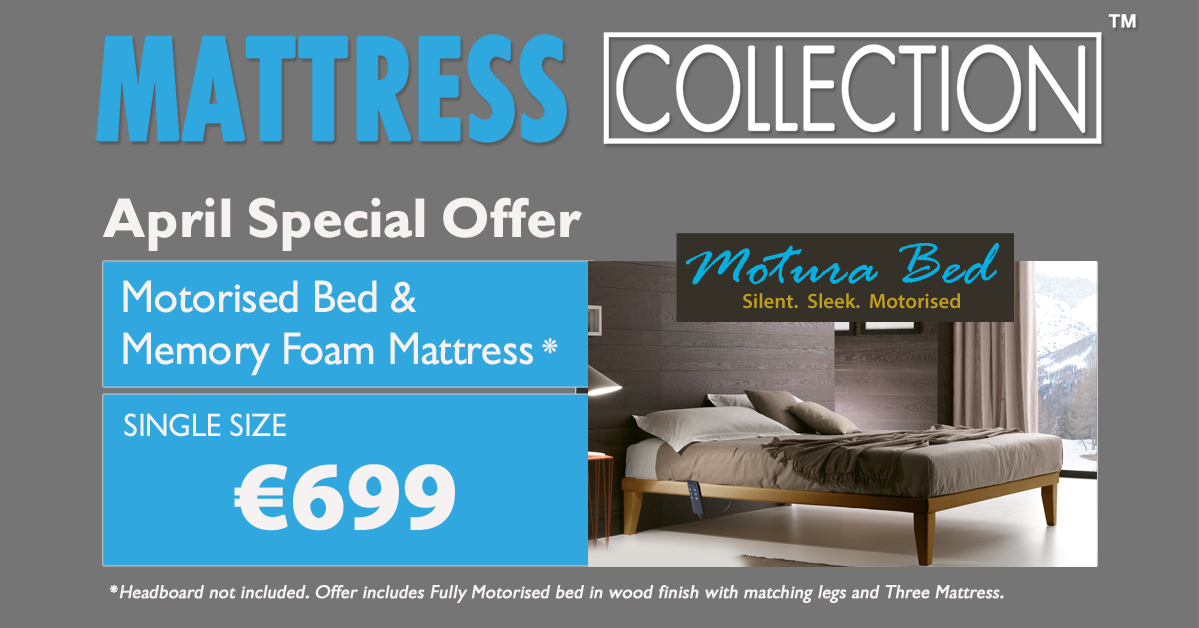 PJ Vassallo Chooses Grey Claire Agius Chooses Burgundy
Manuel Aquilina chose White
Terms
Mattress with offer is the Three Memory Foam Mattress as per image. Opting for a different mattress is acceptable, with only the difference in mattress price being paid.
Motura Adjutable bed in offer is the wood version with matching legs as per image.

White Lacquered wood - €60+
Fabric - €99+
Classic - €120+
Headboard - €180+