The Night Collection Beds
The lines are simple and modern, making Nicole a versatile piece of furnishing, easy to include in most decorating plans.
Available in hundreds of colours , eco leathers, real leathers and fabrics too including your own fabric. All standard sizes and also custom sizes.
Options you can add
STORAGE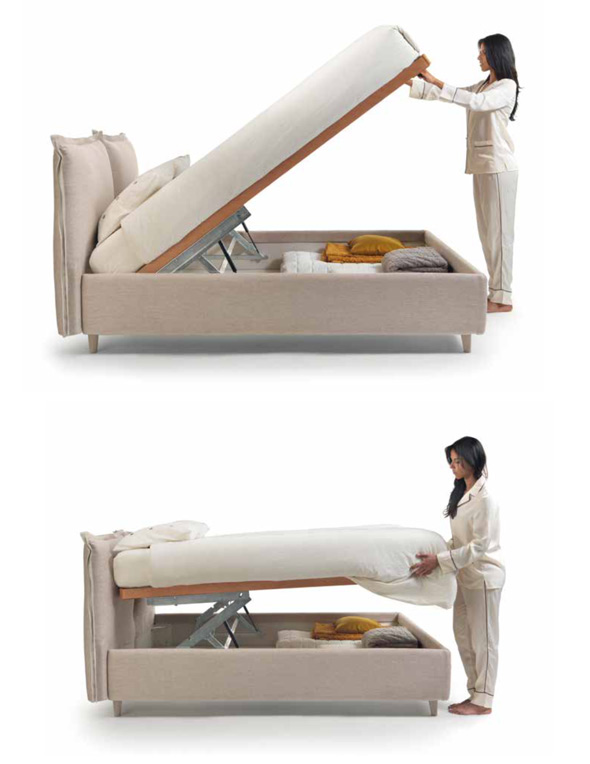 PIPING - Customise your headboard and bed frame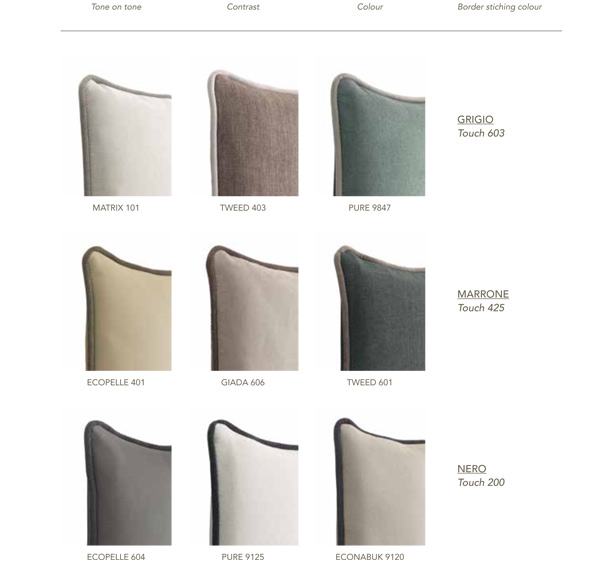 SADDLE STITCH - add one to the outline of your headboard and bed frame

VALANCE - Added to the edge of your headboard

DOUBLE VALANCE - Double the material added to the edge

DIFFERENT SHAPE FRAMES - For the bottom part of your bed
FEET
We even have feet high enough for the little robot vaccum cleaner to fit under :)

Did you want to read in bed or watch tv and not have to stay propping up with pillows?
REMOTE ADJUSTABLE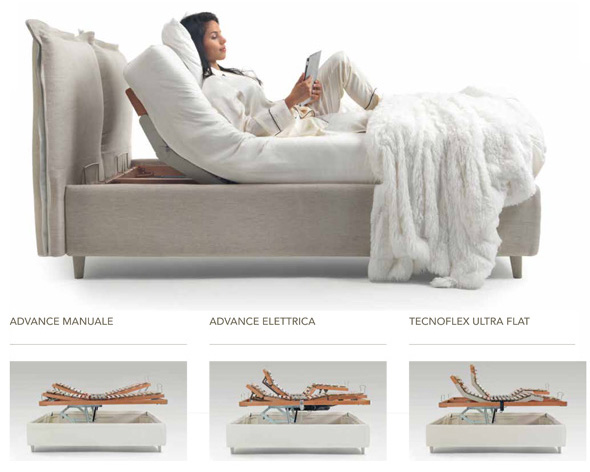 How about adding a backlight ready built into the back of the headboard

Or built-in speakers into the headboard that connect via bluetooth to your phone, tablet or radio

The options are endless which ultimately present you with your unique perfect bed.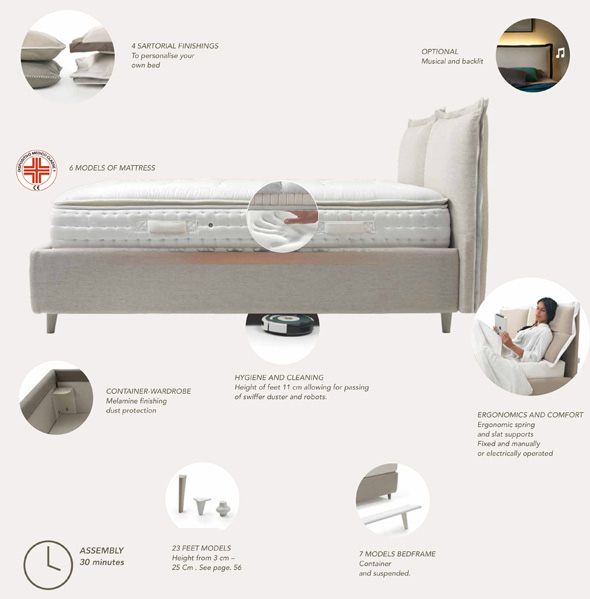 Interior Designers are welcome to submit their own fabrics. Creation time is 30 days, shipping and Delivery 7-14 days.
Visit one of our shops and browse our catalogue or design your own unique bed.
Certifications
Properties