Comfur Guest™ Collection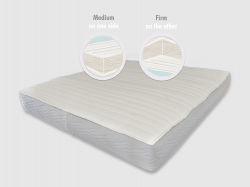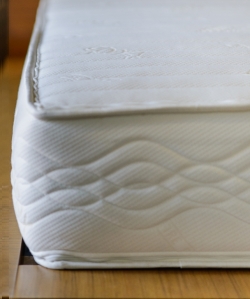 The Comfur G3 Mattress™ offers two of the most popular firmnesses all in one mattress, Medium and Firm, simply by rotating the mattress.
A good night's sleep. Those four simple words may be more important than anything else when it comes to a guest's lodging experience. After all, even the most luxurious of rooms can disappoint if a guest spends a restless night in bed.
Using a formulated blend of natural foams and memory foam, the G3 offers a fantastic medium firm feel on one side, and a firm feel on the other.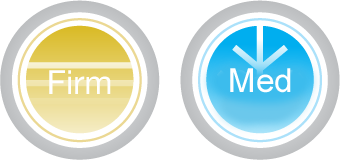 " The guest's ability to select the experience for themselves means no one has to miss out on the best night " Give your guests the option of choosing the firmness they prefer, make them feel they want this to be their new home.
European Made
Our mattresses and materials are
made in Europe
Health Certified
Our mattresses are certified
under the European Directive
for the prevention, treatment and
alleviation of pain
Natural Materials
We believe in using the best available
natural materials and respect the
environment
Delivery Included
All our rates include shipping and
delivery.

Read more about the Comfur Guest™ Mattress Collection.
Certifications
Properties